Vocal Studio
Currently accepting students ages: 
- school age 7-18 
- adult 
Music Styles 
- Jazz 
- Blues and R&B 
- Musical Theater and Cabaret 
- Pop, Folk, Original 
- Classical Vocal Technique 
Lessons In
- Preparation for Music Programs Entrance Exams, Vocal and Musical Theatre Auditions and Vocal Competitions
- Vocal Technique 
- Vocal Improvisation 
- Stage Presence, Artistic Presentation, Repertoire selection, Leading a Band skills, producing an album or EP
- Ear Training 
- Microphone technique 
During a lesson vocal students will be able to use a microphone and record their performances.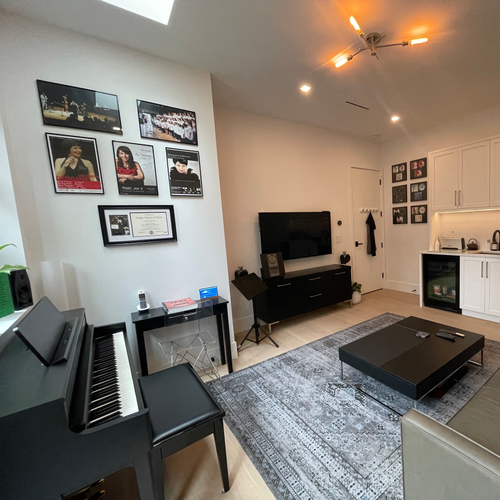 The music studio is located in North Vancouver. For address and availability please call or send an email using the CONTACT page on this web site.