"Yet, none of her background information prepares you for the sumptuous sounds this beautiful lady produces.
She is definitely of star quality. 
A big hand for the little lady."       
                                              Grady Harp
The Amazon Reviewer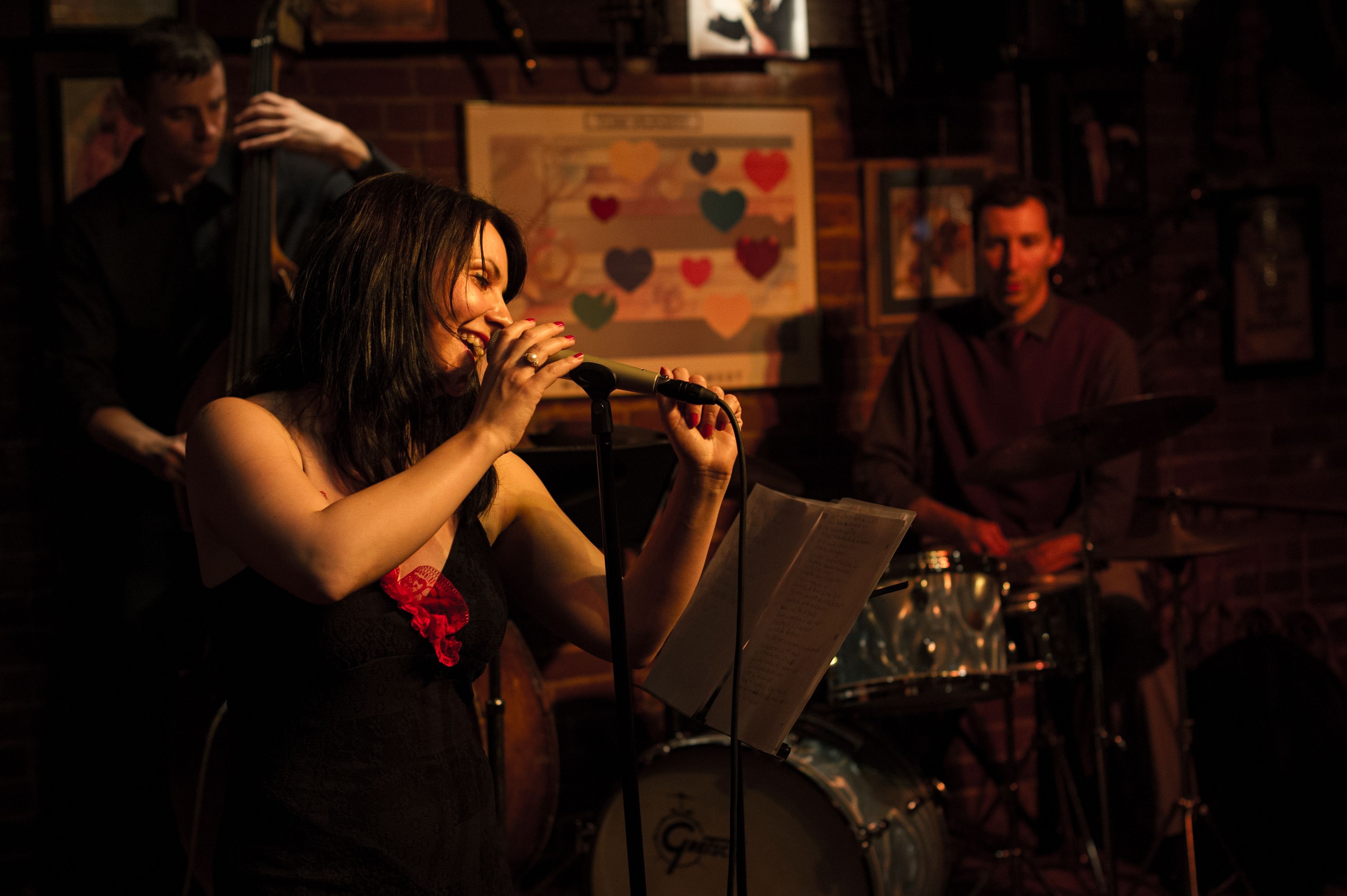 Jazz vocalist, songwriter and poetess Ana Velinova has inspired audiences around the globe with her wide range arstistic talents. With a repertoire extending from her own originals to Ellington, Jobim or Stravinsky, Ana is equally comfortable in the world of Jazz, Classical and Musical Theatre. 
Ana has shared the stage with renowned US and Canadian jazz artists such as Phil Dwyer, Brad Turner, Marc Seals, Don Thompson, Rene Worst, Jeff Johnson, Willard Dyson to name a few. 
A highlight of her 2019 season is a CD release concert tour presenting songs from her sixth album entitled Could It Be. This new project features a team of award winning Canadian and US musicians: Phil Dwyer on sax, Miles Black on piano, Rene Worst on bass, Willard Dyson on drums and a guest performance by Brad Turner on trumpet. 
Ana has revived vigorous critical acclaim for her previous albums: The Thief 2014 Remix which had the esteemed recognition of reaching #10 on the CMJ Top 40 US Jazz Chart and the Earshot (Canadian) National Jazz Charts in 2014 and December Wishing which reached #7 on the CMJ top 40 Jazz charts in 2015 finding its place among a list of jazz legends. 
A native of Sofia, Bulgaria, Ana Velinova has lived and performed in North America since 1993 including Los Angelis, Boston and New York City.  In 2006, Ana was invited to lead the vocal wing of the Victoria Conservatory of Music and Comosun College Jazz Department. She held the position of Head-Vocal Jazz Instructor, Vocal Jazz Ensemble Conductor and Jazz Musicianship Instructor. Ana holds a Master's Degree in Jazz & Contemporary-Classical Voice Performance from the Longy School of Music in Boston, undergraduate studies in Vocal Jazz from MIT - Musician's Institute in Los Angeles and a Diploma in classical Guitar from the National Music School in Bulgaria. Post graduate she has studied voice with world-renowned classical/opera divas: Mrs. Stefka Evstatieva and Mrs. Lucy Shelton.